The Big Deal About Breakfast
For most people, mornings are stressful…
Mornings are stressful because you are scurrying around to get ready and dash out the door for your commute. You may even have to scramble to get yourself and others off to work or school
Your breakfast is a cup of coffee and something you can grab to stuff your face. Usually its a granola bar or a muffin or maybe nothing at all!
Research has shown that what you do and what you eat in the morning has a tremendous impact on the rest of your day.
Do you want to wake up every morning feeling energized? A cup of coffee can certainly help you jump start your day but a good quality breakfast can help keep your engine running smoothly all day long. 
Let's look at what the benefits of having a balanced, healthy and importance of breakfast looks like.
4 BENEFITS OF BREAKFAST
Did you know that Kellogg's was the first company that coined breakfast as being the most important meal of the day in order to sell more cereal? 
There is some validity to it but studies have shown that a good quality breakfast comes with many benefits.
What does a quality breakfast look like?
Starting your day off with a breakfast that is balanced with nutrient dense food, high in protein, fiber and no sugar is the best way for you to perform like a boss and make better food choices throughout the day. 
Eating a balanced meal in the morning can:
reduce your snacking and reaching for sugary foods for a boost of energy
fill you up, fuel your tank and keep you running longer without craving foods that aren't good for you
reduce your overall food intake later in the day
increase your mental alertness and cognitive performance
What should you be eating for breakfast?
Start your morning with high protein foods rich in fiber which help to provide you with a steady energetic source of fuel for your body and mind. It can ward off hunger pangs and the "no brekky" gut noises. It also helps prevent those mid morning or mid afternoon slumps….
Why do some studies say no brekky is OK?
Breakfast has become the most contientious meal of the day because people are debating whether it is important or not, and many studies have been done.
I believe these studies are telling you to dismiss doughnuts, muffins, and other sugary options. 
If you compare sugary cereal, juice or a bear claw to skipping breakfast, you won't be able to visualize health benefits of eating breakfast vs not. So yeah, no brekky is better than the high carb and sugar alternative. 
Does breakfast help to lose weight? 
Studies have shown that eating a macro nutrient dense, high protein breakfast helps to reduce hunger and the propensity to snack or eat the less healthy during the day.
People who have lost weight and kept it off, a high percentage of these people made better food choices throughout the day and started the day off with breakfast!
You don't have time!
This is most overused 4 word statement in our vocabulary. If you really want to live a longer, healthier life, perhaps you need to evaluate how important it is to you on a scale of 1-10. If you believe you are somewhere between 8 to 10, then start taking a look at going to bed a few minutes earlier so you can get up a few minutes earlier to have that quality breakfast.
I have some great recipes and ideas for breakfast that you can make ahead of time and just preheat, eat and go!
Drop a comment below and I'd be happy to send you some recipes!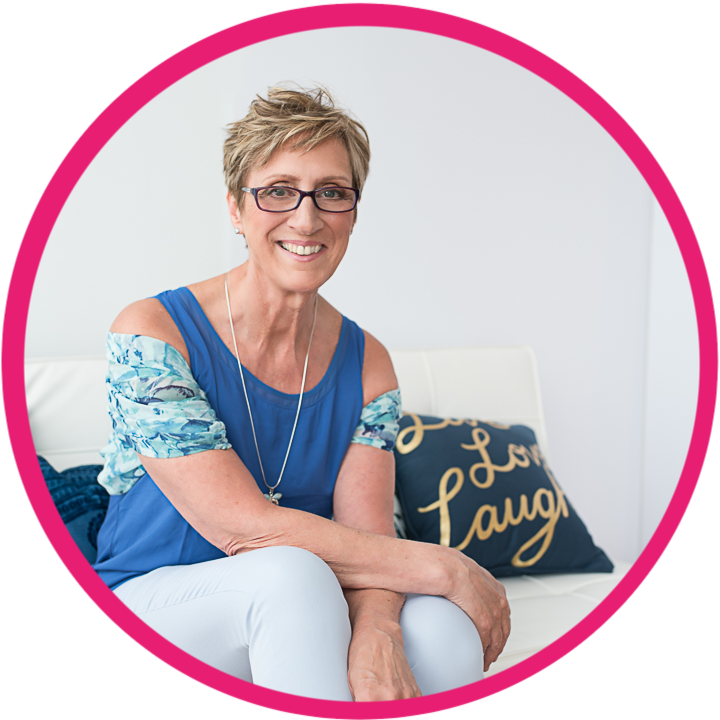 Hi, I'm Liz
I'm so glad you're here!  I write about living your best life by moving your mind, moving your body, moving your soul so that you can live 90% of the time in a state of peace and calm.  I know that it requires a continuous, daily practice to change your life, and I'm ready to support you in this amazing journey.
Think it. Change it. Live it.